It was a very heartbreaking and difficult decision to make. From the tour and staff helping me with the paperwork, to the setting up of his room, the compassion and expertise of Yorktown Assisted Living is exceptional. The place is visually attractive. I especially like the 2 courtyards and the fireplace area. I have never seen any area dirty or messy. They have activities throughout the day. The staff is very attentive and caring. My friends and family that have visited him, tell me how impressed they are with Yorktown Assisted Living. Especially the professionalism of the staff. It is a great comfort to me to know that I made the right choice placing my husband in their care.
I have 2 Relatives (sisters) placed with Yorktown Assisted Living Residence. Management and Staff are fantastic and the sisters are thriving and having a wonderful time.
I usually don't rave about anything as much, if and when I write a review. However, if something is worth it and it will help someone else, I do it. In short, I had to help a neighbor in our condo development to get help as soon as possible. He is an 88 year old senior with no family and whose dementia had worsened to the point that he couldn't drive anymore, take care of his mail, purchase or cook food or even take care of himself. Without the help of Melissa Holden, Director of Resident Relations, a TRUE SAINT, I couldn't have gotten him the help he needed and he would have died in his home completely unnoticed! Her patience, caring, knowledge, courtesy and respect, assisted me and guided me through a complex situation. I was already aware of the Assisted Living Residence and its sterling reputation through friends and neighbors in the community. We are lucky to have such a gem of a place for the people we care about whom we must find assistance for at such a difficult time. THANK YOU Melissa and all the wonderful staff at Yorktown Assisted Living!
"My Father has lived in the memory care unit of Yorktown Assisted Living Residence for over a year and a half. I visit Dad a few days a week and I find the staff to be caring and dedicated. If I have questions, staff are available to talk with me and my questions and concerns are addressed. I truly appreciate the care he receives. At this stage of my Father's life, I believe that he is truly in a good place."
As a resident of Yorktown Assisted Living, I recommend having a loved one live here. We are encouraged to be as independent as possible but have an excellent staff who assist with any of our needs or concerns and remind us that they work in our home and many state that they are honored to do so. The activity staff is outstanding and work tirelessly. We have entertainment, veteran and religious services and activities way beyond Bingo. There is a resident council where we can participate to help address our concerns with the staff and each other. We also do activities of sevice, such as making cookies for our local heroes. I believe that I am the youngest resident here. My apartment is mine, with my own decor and personality, without me having to worry about being alone or cooking and cleaning for myself. The food is delicious and the kitchen staff try to accomodate our tastes.One resident requested polenta, we got delicious rosemary polenta. Another asked for a lighter summer fare, we got an incredible gazpacho. Every one here really does try to please us and there is an overall very good rapport between all staff, from administration to housekeeping. I hope I am giving a good general impression of YAL and would recommend having a loved one live here.
"Yorktown Assisted Living is a very special residence and I am so lucky to be one of its residents. The staff is so caring, loving and most important, professionally qualified. The apartments are luxurious with kitchenettes and offer medication management and laundry and daily housekeeping services. The food is restaurant quality — totally fabulous. Their activities are too numerous to list but include Bingo, Wii bowling, lectures, documentaries, art and crafts and outings. The phrase "five star" is used a lot but Yorktown Assisted Living has certainly earned their awards."
"We highly recommend Yorktown Assisted Living Residence. They have been wonderful for our family as our Mom needed to transition from independent living. Initially, Mom needed to move to Assisted Living. Throughout that process the team at Yorktown was extremely supportive and helped guide us through the process. Unfortunately shortly after Mom moved into Assisted Living she needed to be moved to Memory Care. Once again everyone at YALR did everything they could to help us through the process. Today Mom lives in the Memory Care unit and is kept active, well fed, entertained and extremely well cared for. Our Thanks go out to the entire staff at Yorktown Assisted Living Residence!"
I am beyond grateful for the warm welcome and smooth transition for my mom, into Yorktown Assisted Living Residence. The director and staff helped mom feel right at home and were able to assist with her medical needs. My mom is a very new resident and has made several friends already. She loves her new friends and has already participated in activities. I cannot express in words how grateful I/we are that she is happy and in good hands. It couldn't be a better fit !!!
About 4 years ago I helped my then 90 year old aunt find a suitable assisted living residence. Upon entering the Yorktown Assisted Living facility (then known as the Seabury) we were impressed with the decor, layout and cleanliness. Also, the apartments were a good size with a kitchen area, living room, separate bedroom and large bathroom with a large walk in shower. However over the last four years we learned that the real benefit is the staff. From the administrator, to the social staff, to the nurses and the aides, they are a special group who truly care about the residents and their physical and mental health. They also work hard to engage the residents in social activities, bring in outside entertainment and have off premises outing. I am truly impressed with the facility and personnel at Yorktown Assisted Living and would recommend it to anyone looking to find an assisted living residence.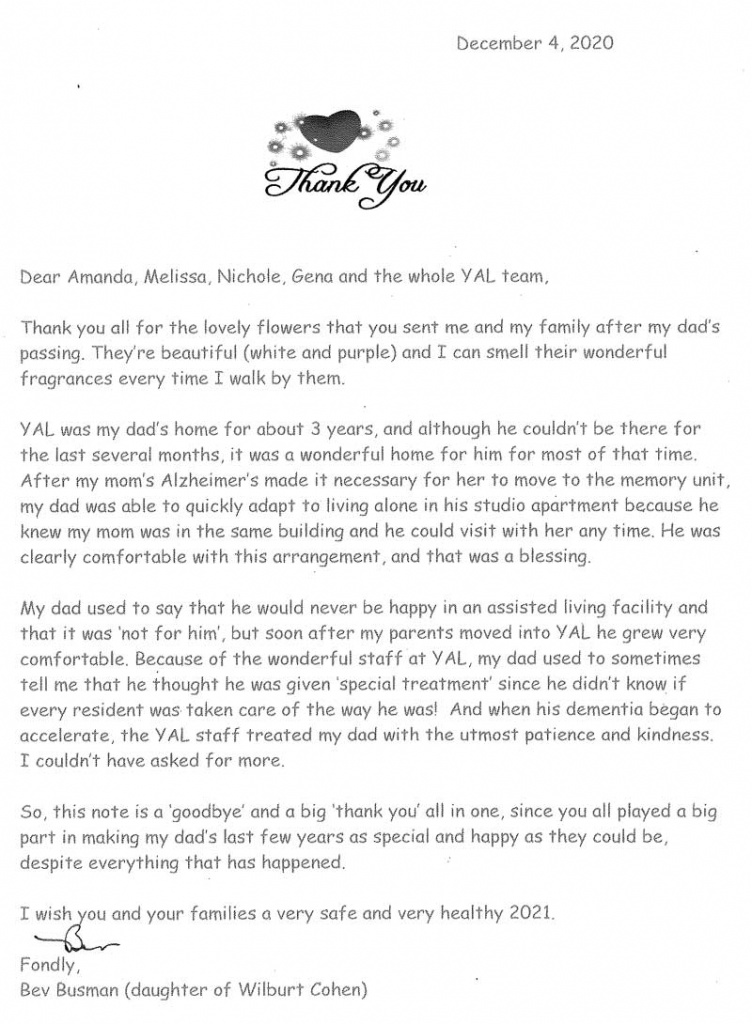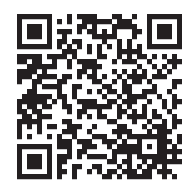 SCAN OR CLICK TO REVIEW US NOW!