"My Father has lived in the memory care unit of Yorktown Assisted Living Residence for over a year and a half. I visit Dad a few days a week and I find the staff to be caring and dedicated. If I have questions, staff are available to talk with me and my questions and concerns are addressed. I truly appreciate the care he receives. At this stage of my Father's life, I believe that he is truly in a good place."
"Yorktown Assisted Living is a very special residence and I am so lucky to be one of its residents. The staff is so caring, loving and most important, professionally qualified. The apartments are luxurious with kitchenettes and offer medication management and laundry and daily housekeeping services. The food is restaurant quality — totally fabulous. Their activities are too numerous to list but include Bingo, Wii bowling, lectures, documentaries, art and crafts and outings. The phrase "five star" is used a lot but Yorktown Assisted Living has certainly earned their awards."
"We highly recommend Yorktown Assisted Living Residence. They have been wonderful for our family as our Mom needed to transition from independent living. Initially, Mom needed to move to Assisted Living. Throughout that process the team at Yorktown was extremely supportive and helped guide us through the process. Unfortunately shortly after Mom moved into Assisted Living she needed to be moved to Memory Care. Once again everyone at YALR did everything they could to help us through the process. Today Mom lives in the Memory Care unit and is kept active, well fed, entertained and extremely well cared for. Our Thanks go out to the entire staff at Yorktown Assisted Living Residence!"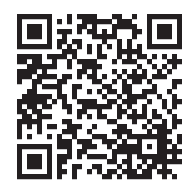 SCAN OR CLICK TO REVIEW US NOW!
Yorktown Assisted Living Residence is a luxury senior residence, comprised of separate assisted living and special needs memory support neighborhoods.
COME VISIT, AND SEE HOW WE MAKE CARE PERSONAL
We pride ourselves on providing our community members the highest quality of life by partnering with residents and families to foster meaningful relationships. Our hand-picked staff is committed to developing the physical, emotional, and spiritual potential of our residents.
ALL WHILE PROVIDING PROVEN, HIGH-LEVEL CARE